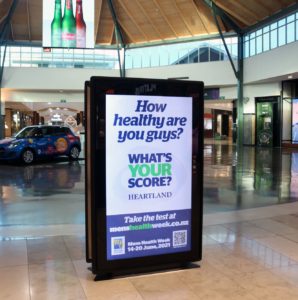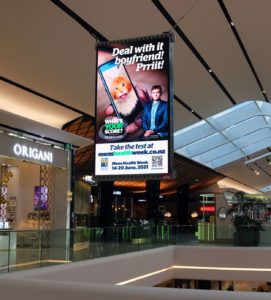 Men's Health Week goes where the shoppers are
Don't be surprised to see comedian and MHW ambassador Tom Sainsbury pop up in front of you if you venture into a shopping mall this June.
Tom and Gingerbread feature on a range of 'street furniture' being utilised as part of the promotion for MHW. Eye-catching signage presenting the simple messages of Men's Health Week, presented to shoppers at the time when they are open to new ideas and concepts.
One of the displays features a QR code taking scanners directly to the What's Your Score? health survey.
MHW's incursion into the retail space is done in conjunction with oOh! who manage signage and displays across more than 50 major retail outlets in New Zealand, enabling them to reach 70% of New Zealanders every fortnight.