Don't let the health bills stack up
When he was younger, Oscar Kightley let traffic tickets pile up without paying them.
"I'd just ignore the envelopes until they built up. I had this magical thinking where, if I don't open them, it won't be real," the playwright, actor, director and comedian says.
"But of course, it doesn't go away … and it only gets bigger."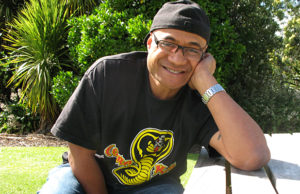 Oscar Kightley, an ambassador for this year's Mens Health Week, sees just the same complacency among Kiwi blokes ignoring their health – be it mental or physical – until it's too late.
He says the statistics around men's health in Aotearoa are bad, and really, really bad for Māori and Pasifika men.
"We need to talk about health and we probably don't talk about it enough," he said.
Oscar was opening up to the NZ Herald for Men's Health Week, and revealed it was becoming a father a 50 and a bit that opened his eyes to the need to get more understanding and control of his health.
His message is one we should all hear and heed. Read the article here.