Healthy habits – Why more men need to take charge of their wellbeing
As Men's Health Week shines a spotlight on how men's wellbeing, the Southern Cross Healthy Futures Report offers a snapshot of where men are taking action with their health – and the areas we still need to work on.
Each two years Southern Cross takes a comprehensive look at New Zealanders' health and wellbeing and offers insights into how people respond to health issues and how they're working to prevent them.
Our health is actually their business, so their findings paint a pretty real picture of the state of our nation's attitudes to our own health.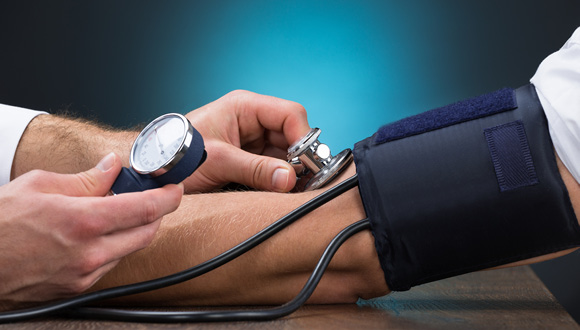 Many guys are already taking control
The study found men are more proactive than women in immediately seeking medical treatment if they feel unwell enough to need it – 16 per cent of men said they would see a health professional straight away, compared to 11 per cent of women. Another 50 per cent of men said they would seek treatment within a day or two.
The Healthy Futures Report also found a reasonably high number of men (42 per cent) are seeking preventative treatment, such as regular check-ups with blood tests, and cholesterol and blood pressure checks. Another 25 per cent of men are considering getting this preventative care.
But we still have plenty to do
However, the report shows men still have some work to do when it comes to adopting healthier habits.
Just 31 per cent of men said they're already trying to improve their diet compared to 41 per cent of women, while 30 per cent of men are prioritising exercise compared to 35 per cent of women.
Over a third of men (34 per cent) are prioritising sleep compared to 41 per cent of women, with 27 per cent of men working to reduce their stress, compared to 31 per cent of women.
The study also found just 25 per cent of men are setting health or fitness goals.
Make MHW your prompt for a healthier future
Associate Professor Matthew Clark, Chief Medical Officer of Southern Cross Healthcare, said Men's Health Week is a good time to focus on a few of those goals or healthy habits for the year ahead.
"Statistics show men still don't live as long as women on average and are more likely to die of a heart attack or get diabetes than women," he said.
"For Men's Health Week, we want the men of Aotearoa New Zealand to learn more about their health and think about some small steps they can take to improve their overall wellbeing. Small, consistent changes really can make a big difference.
"By focusing more on the health habits within their control, like eating better, moving a little more, and making sleep a priority, men can help prevent many chronic diseases that can affect their quality – and quantity – of life."
Clark said this focus on healthier habits and an improved quality of life affects men's loved ones, too.
"By prioritising their health, men can show their partners, children, and friends that they care about them and themselves," he said.
"Our health is our most valuable asset, and we want more men to live a long, happy, and healthy life with the people they love."
Build Health Habits
Plan. Identify unhealthy patterns and triggers. Set realistic goals. Write down steps to help you achieve them.
Change your surroundings. Find ways to make healthier choices easy choices.
          Remove temptations. Work for changes in
          your community, like safe places to walk.
Ask for support. Find friends, family, co-workers, neighbors, or groups for support or ask people to join you.
Fill your time with healthy activities. Try exercise, a favorite hobby, or spending time with family and friends.
Track your progress. Record how things are going to help you stay focused and catch slip-ups.
Imagine the future. Think about future benefits to stay on track.
Reward yourself. Give yourself a healthy reward when you've achieved a small goal or milestone, like a massage or personal time.
Be patient. Improvement takes time, and setbacks happen. Focus on progress, not perfection.