Hammer and chatter among great things coming from this  retirement community workshop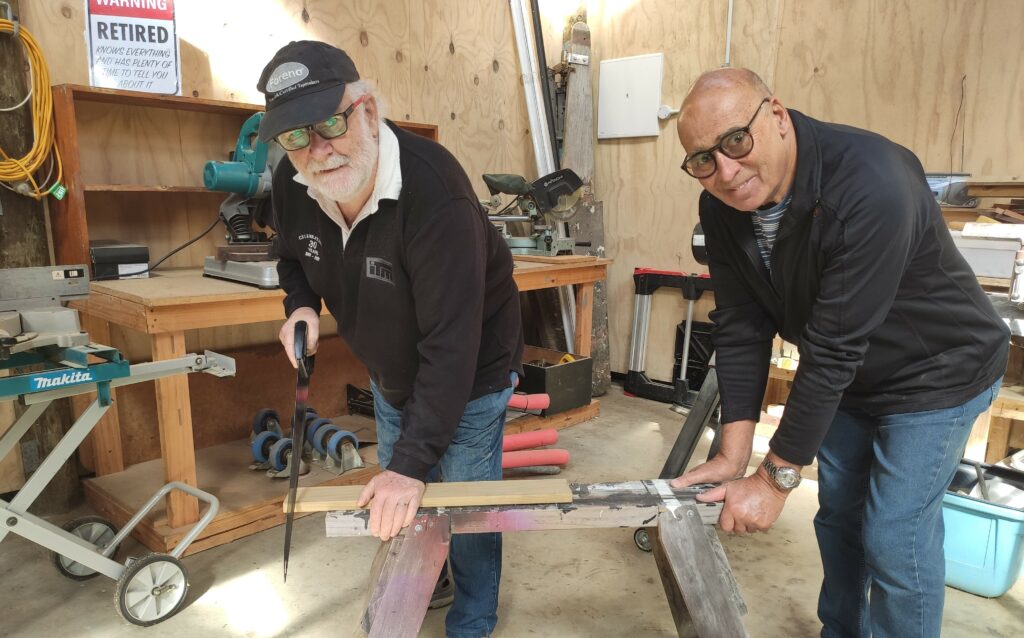 They say a man's pride can be measured by his shed—its size, what he stores in it and what he can fix in it.
Traditionally the backyard shed has been a 'man's space', an informal, often haphazard, space where men can 'escape' the pressures of daily life and where generations of males have been comfortable doing men's 'stuff' in the company of other men.
Most urban homes don't have space for a shed these days, and the male retreat space is disappearing fast. That's why it's great to see this story of a men's shed sitting at the heart of a new retirement community in Kerikeri, Te Puna Wairoa.
Peter and Dave know a lot more about their neighbours since joining their workshop group at Arvida Te Puna Waiora in Kerikeri.
The two residents are part of a group of eight who regularly use the workshop to hammer out projects from plan to completion.
As a former woodwork tutor, Peter brings the carpentry skills to the group, while Dave, a former electrician shares his power smarts.
Dave says it's been a great experience to socialise with other residents in the retirement community.
"You get to work out who you can relate to and there were a lot of people I didn't know. You work your way through it and spark up some conversations. I've found lots in common since we have a shared interest."
The group has completed a number of projects including building a chicken feed shed, fish filleting table, outdoor seats and work benches for the local childcare centre.
With a wide variety of tools in the workshop, the group plays to each individual's strengths when it comes to project planning – an example of engaging well, an important part of Arvida's wellness approach, The Attitude of Living WellTM.
As Men's Health Week approaches, Peter explains it's the workshop conversation that's resulted in strong friendships with his fellow residents.
"You find out little bits and pieces about someone while you're working in the workshop. We laugh, share opinions, talk about issues."
The workshop group also has a few females taking a keen interest in carpentry too, a development Peter welcomes.
"The thing is we're all still learning. How to use stuff, how to approach projects and how to plan. You never stop learning, and we know that as a team we can get the job done."