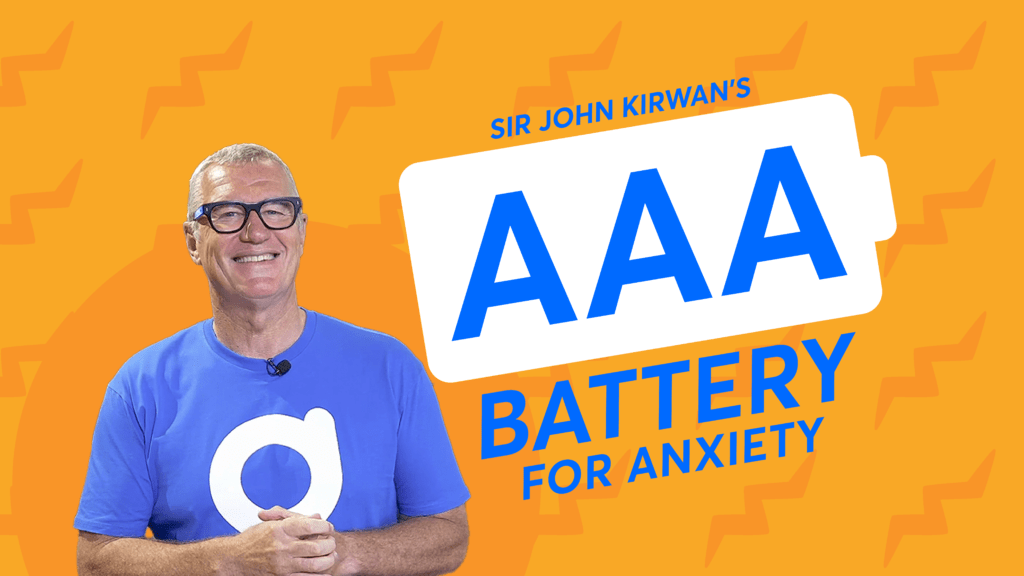 Sir John Kirwan's 'AAA battery' for anxiety
Men's Health Week asked Sir JK to share some of his advice around guys' health, and here is his AAA tip to handle anxiety
All Blacks legend Sir John Kirwan is all about finding simple, easy ways to look after himself. When it comes to wellbeing, the long-time mental health advocate has a knack for cutting through the noise – much like he used to cut through his opponents on the rugby pitch.
These days, Sir JK is tackling one of the most pressing issues of our time: workplace wellbeing. As co-founder of Groov, he's on a mission to improve the wellbeing of 100 million people in workplaces around the world.
One of Sir JK's most popular nuggets of advice in the Groov platform is what he affectionately refers to as his 'AAA battery for anxiety'.
Awareness
Acknowledgement
Action
Awareness
The first A is around becoming aware of what's bugging you.
For example: "I'm aware that wild weather is causing my anxiety. I have a justified reason for feeling the emotions I'm feeling right now."
Acknowledgement
The second A is to acknowledge that you're feeling anxious, instead of trying to ignore or escape this uncomfortable feeling.
Acknowledgement can be as simple as saying out loud or writing: "I feel anxious right now. My mouth is dry, my heart is racing, and my gut is churning."
Science shows naming your emotions can help make the emotions feel less intense.
Action plan
The third A is all about creating an action plan. Or, to borrow one of JK's other favourite acronyms, to DOT: Do One Thing.
Here's an example from JK: "Part of my action plan is to write it down (I could use the Worry Map in the Groov App). If I write it down, and note what I can and can't control, then that takes the stress out of it."
So, next time you feel anxiety, remember Sir JK's AAA battery: 
Awareness, Acknowledgement, Action.
Become aware of what's bugging you, acknowledge your emotions, and make an action plan.